Arçın Pvc Bagno offers the best bathroom furniture with original, practical and innovative designs. We have embraced the slogan "Lifetime" and are dedicated to designing the highest quality, durable and ergonomic products at the most competitive prices. Our experienced team works together to bring the Arçın brand from Istanbul, the point that unites continents, to the entire world.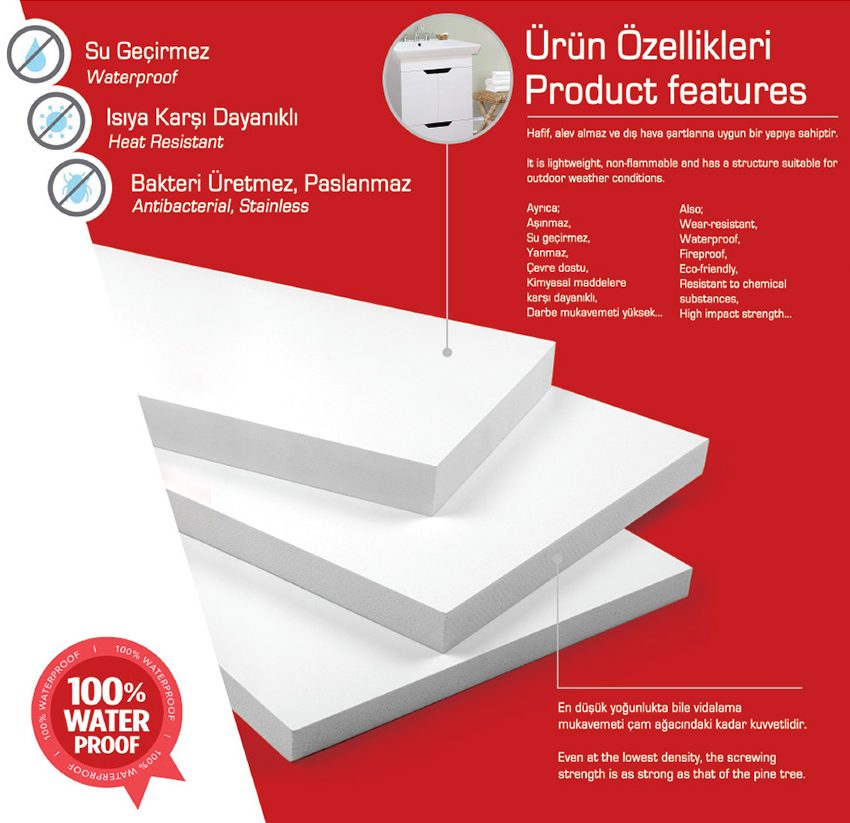 We combine aesthetics and quality.
Innovative Production
Our company works with an experienced team and consists of professionals who specialize in bathroom furniture.
Professional Staff
Arçın Pvc Bagno produces its products with unique and innovative designs, making your bathroom concept special.
Guaranteed Products
Our company offers the highest quality and most durable products, and we provide reliable guarantees for these products.
See us from the perspective of our users!
The leading company in Turkey for PVC bathroom cabinets.
Arçin Plastics will satisfy you with their best and high-quality cabinets. Come and visit to see for yourself.
It is a good company. The professionals are friendly and hospitable.
Fill out the form to easily get a price quote and we will quickly provide you with all the details.